Scott Historical and Genealogical Society

The purpose of the society shall be the collection, preservation and dissemination of knowledge about the history of Scott and the genealogy of the families of the city of Scott.  More particularly, its objectives shall be: 

To locate and collect any material that may help to establish or illustrate the history of the city of Scott. These materials shall include but are not limited to printed matter such as histories, genealogies, biographies, gazetteers, directories, newspapers, pamphlets, catalogs, circulars, handbills, programs and posters; manuscript materials such as letters, diaries, journals, memoranda, maps, reminiscences, rosters, service records, account books, charts and oral history interviews; audio tapes, video cassettes, films and other multimedia materials; and other materials such as pictures, photographs, painting, portraits, furniture, scenery and such artifacts that illustrate the events and activities of its residents in the city of Scott. These materials are to be collected, exhibited and preserved in accordance with all laws and regulations that may apply to the collection, possession and exhibition of such materials. 

Col. Boudreaux Plantation House.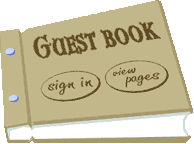 There are no SHGS Membership Meetings scheduled at this time.